I'd Rather Be Boating…Corpus Christi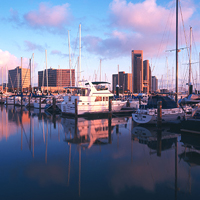 It's official. Winter has overstayed its welcome and we're longing for sunshine and warm weather. Which for us is another way of saying we'd like to be boating. Although the weather is frigid or dreary (or both) in much of the United States, there are places that offer an escape…
Texas may not be the first state that comes to mind when you're thinking of boating destinations, but the state actually ranks fourth among the Top 10 Boating States, according to the National Marine Manufacturers Association.
The state's eastern gulf coast—an area known as the Texas Coastal Bend—is one of boating's best kept secrets. The 150-mile stretch is anchored in the south by Corpus Christi and Padre Island, and in the north at Palacios.
Corpus Christi is metro capital of the Coastal Bend. This historic coastal port city, which originated as a frontier trading post in 1838, offers visitors a taste of the Old West, along with a trove of maritime treasures.
Also known as the Sparkling City by the Sea, it's renown for its beautiful downtown bayfront, scenic seawall, and its marina, called the "T-Heads" by locals.
Of course, it's the miles of gulf coast shoreline and pristine bays that beckon boaters. Popular waters sports activities include fishing, surfing, windsurfing, kiteboarding and sailing. As one of the windiest places on the coast, the area pulls in some of the best surf in the state. Anglers will tell you that the Texas Coastal Bend offers some of the greatest inshore and offshore fishing in the world.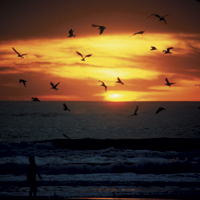 Day trips to the Padre Island National Seashore and the Mustang Island State Park offer a wide array of attractions, including miles of beach, paddling trails, wildlife and bird watching, swimming and fishing.
With an average daily temperature of 71 degrees and 250+ days of sunshine a year, it's no surprise Corpus Christi is the second most popular vacation destination in the Lone Star state. For boaters, it's a gem waiting to be discovered.
No boat? No worries. There are plenty of ways for you enjoy the waters in and around Corpus Christi.
Join a Boat Club
Explore Water Sports options.
Book a Charter.