Five Unique U.S. Boathouses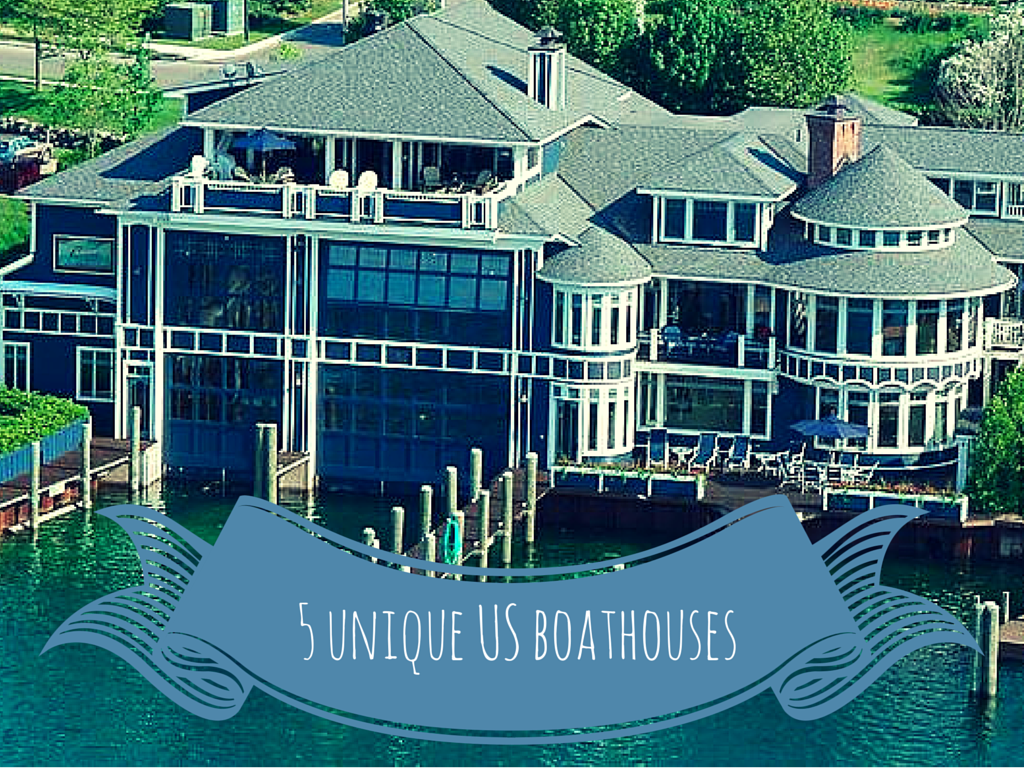 About 50 percent of the country is feeling the arctic chill this week, so why not take a look at some of the coolest spots for boats to keep warm this offseason. Whether you call it a boathouse, a boat garage, or that place where you park your boat, these impressive structures not only deliver the ultimate in waterfront access, but also a home for that beloved vessel year-round.
Think warm thoughts and prepare to be wowed by some of the coolest boathouses around the U.S.
Round Lake: Charlevoix, Michigan

An impressive 9,000 square-foot boathouse, created by John Winn, the retired co-founder of Four Winns boat manufacturing company. The boathouse can hold up to 30 boats between 5-60 feet. Learn more at WSJ.com and LuxuryHomes.com. Get the full tour of this boaters' paradise by watching the video below.
Lake Guntersville: Guntersville, Alabama

This 1,600 square-foot boathouse sits on Lake Guntersville in Alabama and is the vacation home of interior designer, Beverly Farrington. With a bridge connecting the upper deck of the boathouse to the main house, it's an entertaining hot spot full of Southern charm and yes, boats.  Get all the details on this Alabama boathouse retreat on Houzz.com.
Lake Tahoe: Glenbrook, Nevada

A stunning boathouse situated on the eastern shore of Lake Tahoe. The boathouse is more of an entertaining area for people, not boat storage, but it still offers a dock for your boat. Get all the details on HuffingtonPost.com.
Lake Austin: Austin, Texas
This boathouse is unique to say the least. Its cylinder-like shape paired with a cascading waterfall will grab your attention, but our favorite part is the roof covered dock to park your boat. Get the full tour on Inhabitat.com.
Willamette River: Portland, Oregon
A floating vacation home that not only comes with a boathouse, but also offers the chance to stay and wake up on the water (literally). Featured on HGTV, this popular rental home has all the amenities a boater needs, including a boathouse to park your watercraft. Check out HuffingtonPost.com or HomeAway.com for rental details.