7 Ways to Explore New England by Boat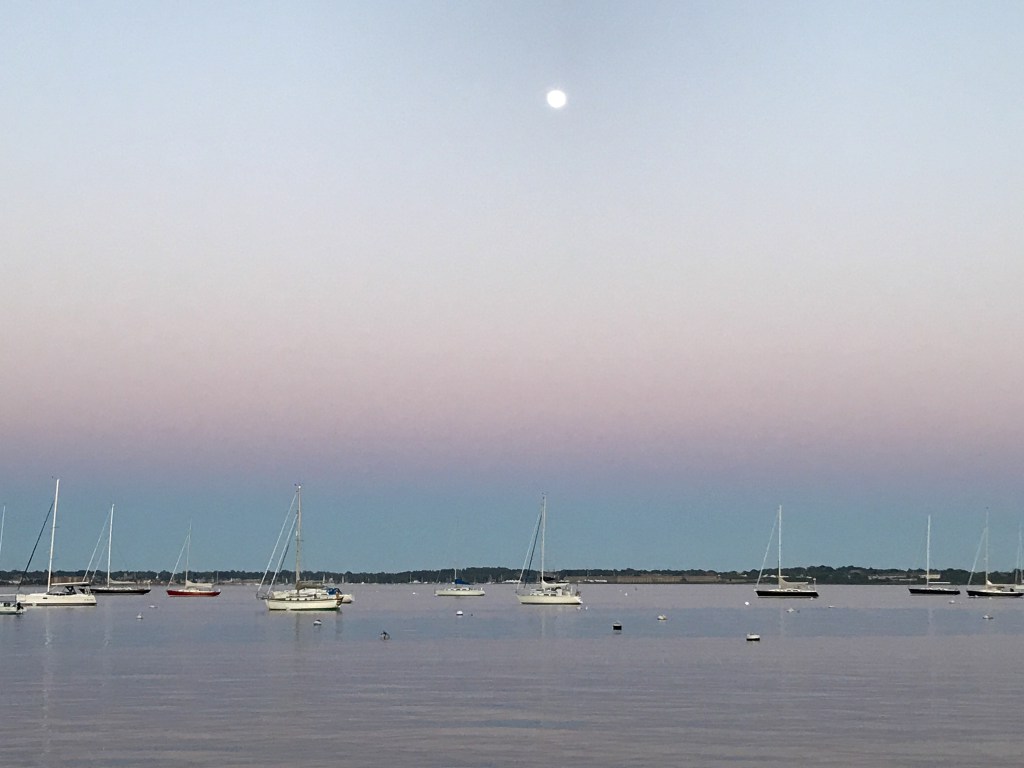 I lived for a year in Colorado. The mountains are strikingly beautiful, but there was one main reason that I only lasted a year- water! I adore being around water. Any kind of water will work, but I want it all- lakes, rivers, harbors and the open seas. My family has a long history with the water and that is a history that I continue to pass on to my kids. 20 years ago I settled in New England because it is an ideal place to continue my love affair with all things water. When you visit my area, exploring New England by water is one of the best ways to experience the best it has to offer. Here are some of my favorite ways to enjoy New England by boat:
Explore New England's Coastline by Sailboat or Yacht Cruiser
Thank you so much Discover Boating for sponsoring this day on a boat for my family-
My favorite kind of boat has always been a sailboat, but you can also explore the coastline in a motor boat. Renting one anywhere on New England's coast will be quite an experience. It is where I live, but I especially recommend sailing in Newport, Rhode Island and in Narragansett Bay. You will get to sail under many bridges which are just gorgeous! Rhode Island hugs Narragansett Bay so the waters are protected. It is on my bucket list to take a boat up the coast from Boston to Canada. What an amazing trip that would be sailing past Maine's national park, Acadia! You can visit Discover Boating to find places to rent a boat to use on your adventure.
Explore our lakes in a Pontoon Boat
Explore New England by boat. thedailyadventuresofme.com
A perfect summer day relaxing in a pontoon boat on Canobie Lake in Salem, New Hampshire.
If you don't have a lot of boating experience, a pontoon boat is a perfect boat to start in. They are flat, simple boats and the ride is very relaxing. I especially love Lake Winnipesaukee in New Hampshire, but New England is full of large lakes just perfect for relaxing your day away, idling along the lake shore. You can explore what boat is best for you here.
Take a boat ride to one of New England's islands
Cairns in Rhode Island, thedailyadventuresofme.com
Mohegan Bluffs on Block Island, Rhode Island.
We are so lucky to have Nantucket, Block Island and Martha's Vineyard to explore right off of the coasts of Rhode Island and Massachusetts. On them you will find historic towns and light houses. The colorful Gingerbread Houses in Martha's Vineyard are not to be missed. Hiking to Mohegan Bluffs will reward you with one of the prettiest beaches in New England.
SCUBA dive off of New England's coast.
Once I was SCUBA certified, my best dives happened off of my dad's boat. New England has many wrecks to discover as well as dives of rock formations around Cape Ann, Massachusetts and Cape Neddick, Maine. You can also check out the Arches around Newport, Rhode Island.
Rent a Jet Boat on one of our lakes and go water skiing or rent jet skis.
If you are in the mood for a thrill, water ski or jet ski on any or all of our water! Find out where to rent jet skis in your area.
My son takes sailing lessons in summer camp. It keeps him busy in a healthy way, reinforces school concepts in the summer and is fun. You can find a summer camp near you for your kids here.
Putter around our shores or ponds with a dinghy, stopping to do some clamming.
Nothing is more New England than clam cakes and chowder and you can make your own after catching some clams. Rhode Island even has our own species, the Quahog. Make sure that you don't need a license before you go and pay attention that you are catching big enough specimens.
Take any sort of fishing boat out to catch some fish!
Discover Boating. thedailyadventuresofme.com
Is there anything more heavenly than a boy and his dog enjoying a boat ride?
Go to the New England fishing calendar to explore all the fish you can catch in New England. Then visit Discover Boating to see if a fishing license is required where you are traveling to and find the perfect boat to make your fishing dreams come true.
Now its your turn to become a New England boater. Can you feel the wind whipping through your hair as you relax in the sun while boating under the Newport Bridge just like professional America's Cup sailors? Or picture yourself watching the sunset over Arcadia Maine while you have a dinner from aboard your vessel? According to the National Marine Manufacturers Association millions of Americans go boating each year on more than 15 million boats in the U.S. Go make yourself one of them and join me on the adventure!
Discover Boating thedailyadventuresofme.com
Don't let another sun set without planning your time on the water.
As you can see Discover Boating is the perfect resource to visit to learn everything you need to make boating part of your vacation or life. They even have a monthly newsletter that you can sign up for.
Visit the Daily Adventure of Me blog for more!