Kerry Heffernan is Executive Chef at Grand Banks and Pilot in New York City, where you can dine al fresco on a sailboat. You may also recognize him from an episode of "Top Chef," or from one of his national media appearances on the Today Show or Good Morning America. In addition to being a well known chef, Kerry is also an avid outdoorsman, boater, angler and seafood expert. He has won several charity fishing tournaments, including the "Manhattan Cup" and the "Montauk Redbone."
Chef Heffernan is offering up his insider tips for boating and fishing, plus a delicious summer ceviche recipe to download below.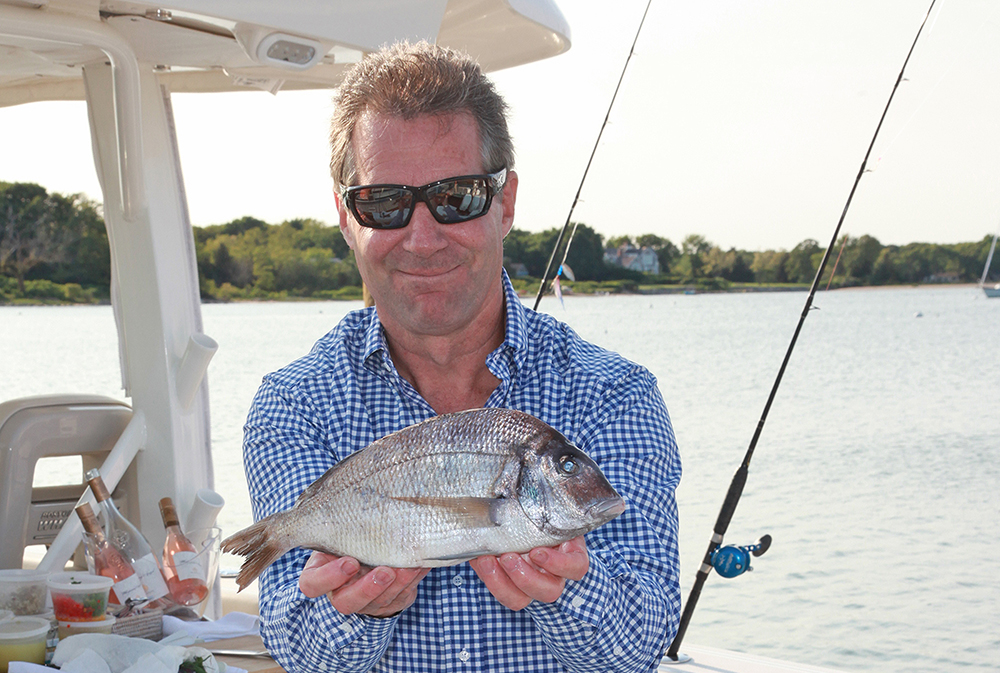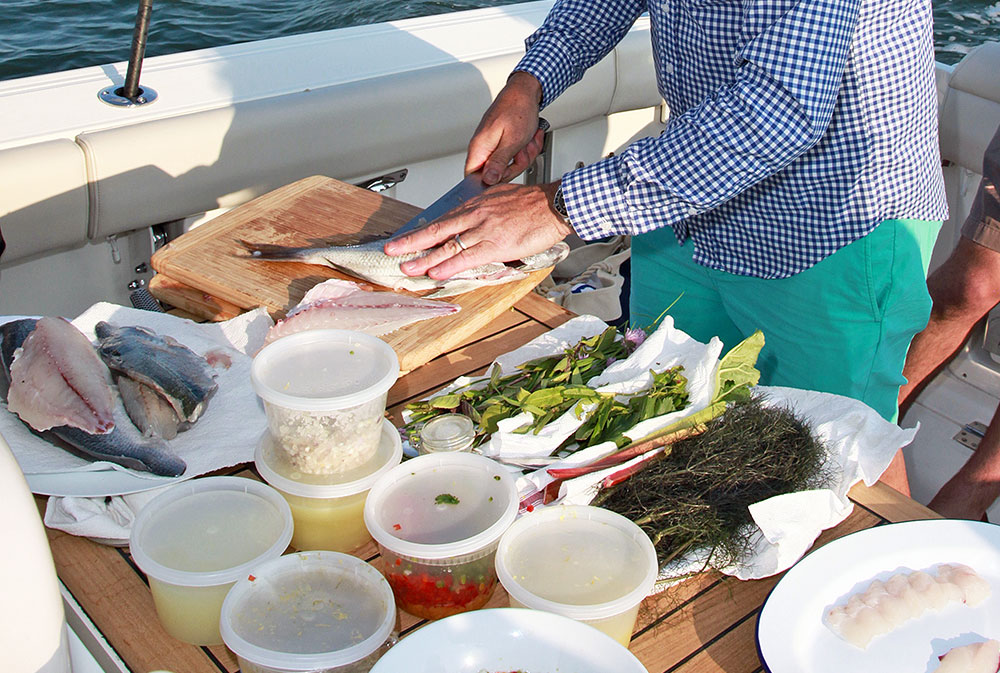 Q&A With Kerry Hefernany
Q: What are the best fish to use when making ceviche?
A: The best fish to use in a ceviche recipe are sometimes the ones you wouldn't expect. Generally, I like to mix it up and experiment with different fish or try something I have never tried before. That said, fish with more fat, "flavor" and that aren't too firm are best. Also, the most important part of a good ceviche is serving a fish one day after its been caught – immediately after catching a fish you should gut it and put it into a sea water and crushed ice slurry. This will allow the fish to get a better flavor and become less firm when you filet it. Based on regions, some good fish options to try in a ceviche would be a Porgy in the Northeast, King Mackerel in the South, or a Walleye in the Midwest. Other good fish include Fluke, Blue Bill or Sunfish.
Q: What is the best fishing bait in your experience?
A: In my experience, it truly depends on where I go fishing. I always suggest that before hitting the water, ask these questions to the local tackle shops, as they have the best knowledge of the region and can point you in the right direction. In the Northeast and Northwest, squid is typically a good bait option. I also make sure to have Gulp! on board, or an artificial lurer infused with fish smelling juice.
Q: What is your favorite fish to cook?
A: The fish I caught that day.
Q: What is your restaurant – Grand Banks – most popular and well-known dish?
A: We are known for our Montauk Sea Bream Ceviche.
Q: Do you have any secret fishing tips over your years of experience you can share?
A: I like to advise anyone going fishing to visit local websites to learn about the area and research the waterways beforehand. I also think knowing how to read the water is something every good fisherman or woman should master. For example, are there obvious signs of fish? Is the water splashing? Are there birds hovering? Etc.
Q: What is your favorite kind of fishing?
A: My favorite kind of fishing is site fishing. It's when you go to shallow water and can see the fish. I prefer this because it is more like hunting. Many times, when fishing, you're hoping the fish will come to you. In site fishing, you can literally target a specific fish and throw a line out to catch it – increasing your chances of catching the fish.