Six Tips for Boating with Dogs
Published on Jun 05, 2015 | Michael Perulli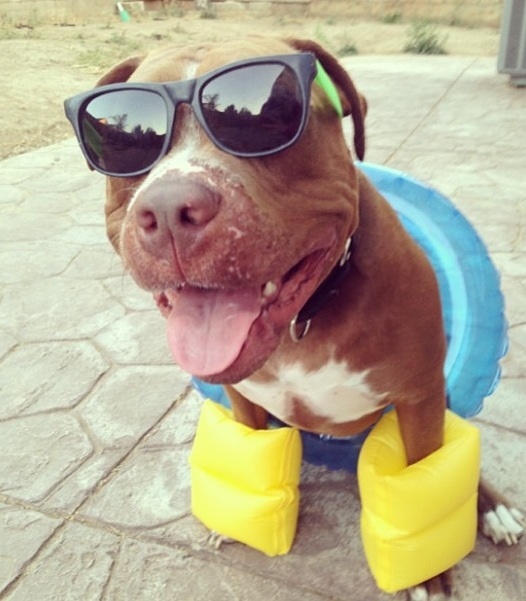 Boating with dogs can be a lot of fun, especially when your best friend finds being on the water just as relaxing as you do. However, you should take just as much precaution to make sure you four-legged friends are as safe as your human friends while you're underway. We've put together a list of six tips for boating with dogs below to ensure a safe cruise.
1. Dog life jacket
Although almost all dogs love the water, the reality is that not all dogs can swim well. Your friends and family all have life jackets, so why should your dog be the exception? There are many great models of life jackets for dogs on the market and the most important feature is a lifting handle so you can easily and quickly pull your dog out of the water if you need to. To learn more about dog life jackets, check out this boating with pets article on Discover Boating.
2. Let your dog get used to the boat before the first outing
Before you take your dog out on the water for the first time, it's best to let him or her get used to the idea of being on a boat or on the water. Let your furry friend climb aboard the boat while it's docked a few times to get used to what it feels like and to get used to the surroundings. If the dog feels that it's in a familiar place, it will be less likely to be stressed the first time out on the water. If you want to go the extra mile, you can build a ocean themed dog house so they dream about the water too!
3. Keep your dog hydrated
This should go without saying, but make sure you bring lots of drinking water for your pup. Your boat-dog is bound to get thirsty during the cruise, so make sure you have something to quench that thirst. Also, don't forget those dog treats!
4. Make sure your dog has shelter
You get hot after being in the sun for a couple hours right? Now imagine you were covered in fur! It's important that your dog have a place in the shade for when he or she gets hot, in addition to having plenty of water available.
5. When Nature Calls
If you are cruising around for a couple hours, chances are your pup is going to have to relieve his or herself. It's best to purchase a "potty pad," which is a piece of carpet or turf designed specifically to let pets relieve themselves indoors. Train your dog to use one of these and avoid them making a mess on your boat!
6. First Aid
Lastly, there are no vets out on the water (unless, of course, you are boating with one). With this in mind, it's very important to be prepared with all of your dog's medication and first aid supplies. You need to be prepared for anything.
Did we miss anything? Let us know some of your tips for boating with your K9!